Let's Dance!
360 Productions is committed to providing the best entertainment there is to offer.

Weddings & Receptions
Exciting yet sophisticated, we provide a distinctive and personal atmosphere for your wedding and/or reception that will invite and encourage all of your guests to simply have a great time. We'll also work with your catering manager and event planner to coordinate music and participation throughout the event, such as the grand entrance, first dance, cake cutting and more.  Your wedding day is special, and we take great pride in putting together the perfect day for you.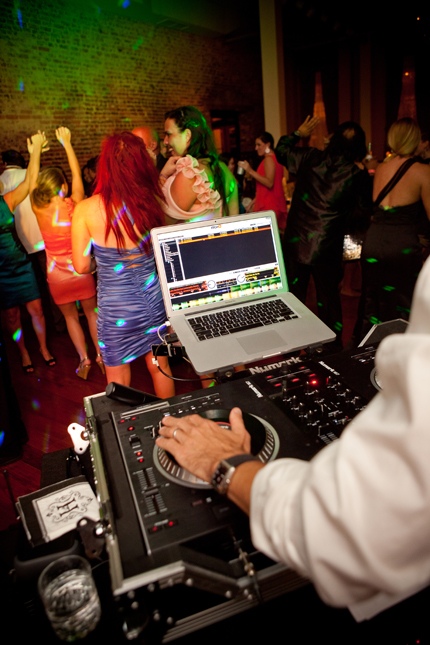 Proms & School Events
Proms, Homecomings and everything in between, 360 Productions can handle it all.  Each and everytime we take the stage we want to make sure we bring our "A Game".  Students want to hear the music they know and love and we are very proud to honor that as well as keeping all music edited and within the standards the faculty expects.  360 Productions subcribes to TM Studios Primecuts, an industry leader in providing music for djs and radios stations.  If it's a hit, it's on Primecuts and we have it!  Our dance and effect lighting will add excitement and encourage all in attendance to get on the dance floor.
Corporate Functions
Company parties have nearly become a staple of our company.  Let's face it, your employees expect to enjoy themselves at company scheduled events.  Year in and year out 360 Productions provides entertainment companies large and small. Your needs may be simple such as PA rental to address a large crowd, or it may be that your company is celebrating a landmark and want to throw a party; simply stated-We Can Handle It All.
Advertisement, Promotionals, and Community Events
360° Productions is a provider of social entertainment.   The right song can attract listeners and passers-by that might otherwise not even consider taking the time to check out an event. For your next function, us at 360° Productions do what we do best—bring in the crowd!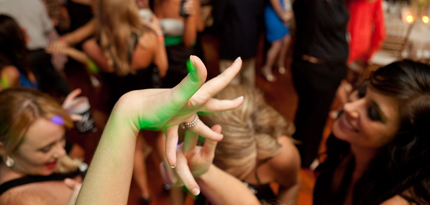 What We Bring to the Table
While entertaining your crowd is what we do best, we would not be able to provide that service without the proper equipment and music. 360 Productions has thousands upon thousands of song titles to choose from.  On top of this fact, we also subscribe to TM Studios Prime Cuts Weekly, which provides us with new music weekly.  If it is a hit, you can bet we have it. 360 Productions utilizes the best gear on the market to get the sound to you.  Apple, Numark, Yamaha are just a few of the brands that we are proud to use.   Our goal isn't to let the people down the road hear whats going on at your function, so we are not gonna be stacking speakers to the ceiling!  We can't recall ever hearing anyone say "I wish their rig would have been larger", so we like to think that our setups are just the right size for any venue. Just like our sound setups, our lighting rig can be dialed in to fit as well.  We offer intelligent lighting that is perfect for larger venues and effect lighting for events held in smaller venues.  Lighting creates a very uplifting atmosphere that encourages people to get on the dance floor.  And if color is what you are after, ask us about dialing in some specifics to wash a room in the color you desire.